Lee Pittman
O: 662-371-1000
if (!empty($social)): ?>
endif; ?> if (!empty($social)): ?>
endif; ?>
Born and raised in the Mississippi delta I will always have a passion for the outdoors hunting and fishing in this great state. I grew up in a small farm town and was surrounded by people and peers in the agricultural industry and assumed I would pursue a career in agriculture.
As time went on, my ambitions grew. Farmland was not all that surrounded me; some of the most beautiful homes in the state where I lived were also coming into view. I loved it all, from the architecture to the trees and landscape. My obsession with real estate began there. I started wanting do something with homes and land, and that passion wasn't going to end until I made it a reality!
In 2004 I made the move to Oxford MS to attend the University of Mississippi studying business administration with an emphasis in real estate. After finishing up in the fall of 2009 I knew that Oxford was on the verge of something big and I was staying put!
Since 2007, I have worked alongside one of north Mississippi's leading construction companies A.S. Fornea construction. Today A.S. Fornea Construction continues to assist in the development and growth of Oxford, Mississippi. The time spent with A.S Fornea Construction allowed me to acquire a wealth of knowledge in new home construction, subdivision and condo development, and home remodeling. I have strong knowledge of some of Oxford's most exclusive custom homes in the most desired neighborhoods. When Spring came in 2012 I decided to start my career as a REALTOR and capitalize on my past job and experiences.
Oxford has made great strides regarding development and has experienced enormous growth throughout the years that I have been here. I've been extremely blessed to call Oxford my home for the past 10 years, and I look forward to the opportunity in assisting you with the same "Welcome home" feeling that I experienced when I first moved here.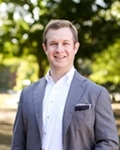 Lee Pittman
Cannon Cleary McGraw
800 College Hill Road #5101