Harry Alexander
O: 662-371-1000
if (!empty($social)): ?>
endif; ?> if (!empty($social)): ?>
endif; ?>
Discover Oxford - Discover the Opportunities!
With unparalleled industry knowledge, experience, and local expertise, I'm the Oxford, MS Real Estate expert you've been looking for. After receiving our degrees from Ole Miss, my wife, Sharron, and I moved to Jackson, MS where we worked for 5 years. However, Oxford and our love for Ole Miss and North Mississippi was always on our minds and we moved back to Oxford in 1981 where we opened our own business. Since establishing ourselves on the Downtown Oxford Square in 1982, we have participated and been a part of Oxford's extraordinary growth over the last 5 decades. In 1998 we decided to launch our Oxford Real Estate career and the past 22 years has been incredible! During those years I have had the honor of being Managing Broker at RE/MAX Legacy Realty, RE/MAX Broker / Owner of the Year in MS for 2008, 2009, and 2011, Past-President and Board Member of the North Central MS Board of Realtors, NCMBR Realtor of the Year in 2010, a member of the RE/MAX Hall of Fame, RE/MAX Platinum Club member, and now the Responsible Broker at Cannon Cleary McGraw. Contributing to all of these wonderful groups has definitely been an honor.
So, whether you're buying or selling, my knowledge of what is going on will help you get the best deal. Just looking? That's great! Use my website all you like, but you'll have to create a free account to unlock all the best search features. Once you sign up, you'll be able to save listings, save your search criteria, get automated email updates for new homes matching your saved search criteria, and more. Good luck on your house hunt! I hope to hear from you soon and look forward to working with and, especially, for you!
Let's talk!
Awards & Designations
Past President - LOU Chamber of Commerce
RE/MAX Broker - Owner of the Year 2008 / 2009 / 2011
Realtor of the Year - North Central MS Realtors 2010
Responsible Broker - Cannon Cleary McGraw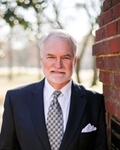 Harry Alexander
Responsible Broker
Cannon Cleary McGraw
800 College Hill Road #5101